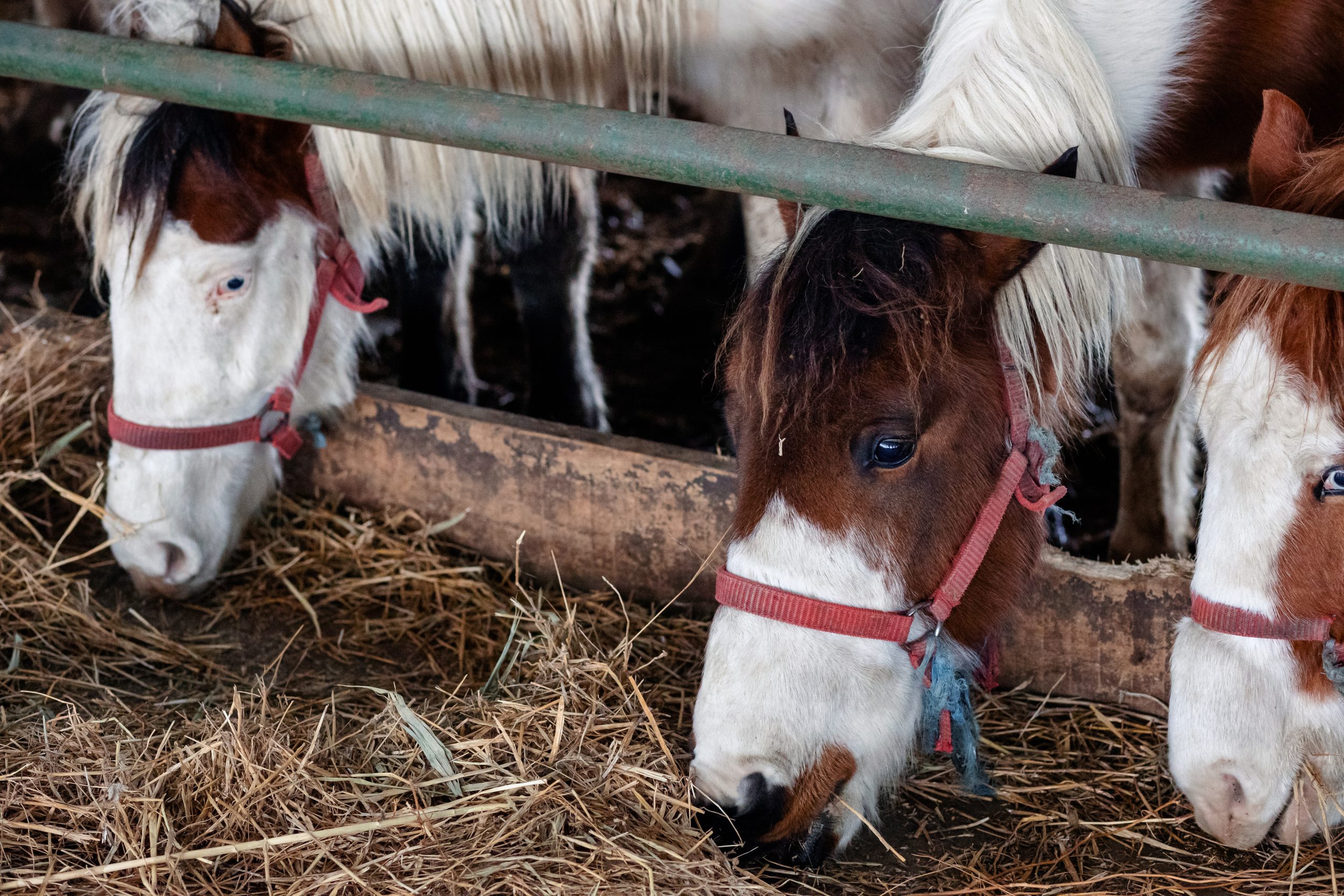 The situation has worsened for some of the abandoned horses of Costanza
We are running out of time. We need to ask the Romanian authorities to save the horses that are suffering the most and bring them to our center, so that we can provide the life-saving care they need.
We will continue to assist those who remain in the temporary stables on a daily basis, but right now we are alone in taking care of them. We cannot do it by ourselves.
We need your help!
HOW WE ARE HELPING
UPDATE 3 FEBRUARY 2021: The situation of the horses found abandoned and in a critical situation is getting worse.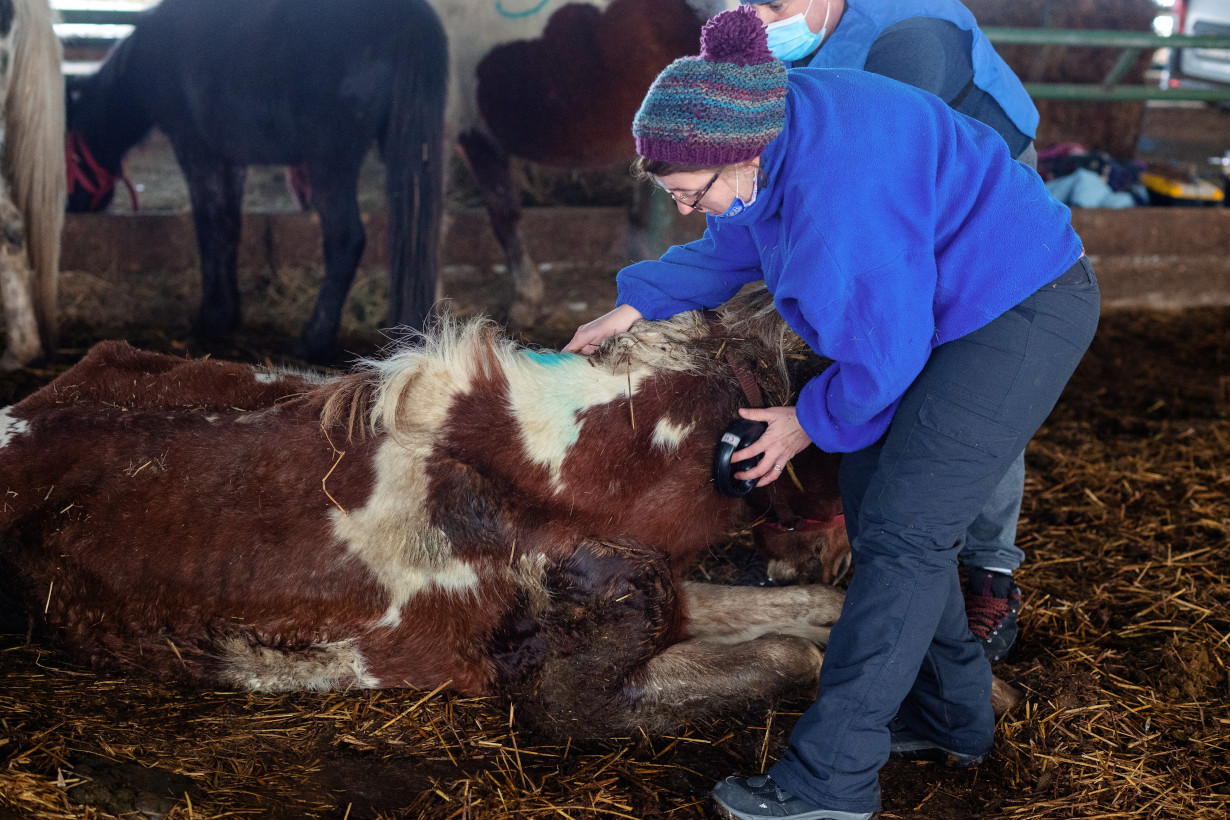 Housed in a temporary shelter a short distance from Cernavoda, the horses' state of health is precarious and alarming.
During their last inspection, our team sadly found one horse lifeless on the ground and two others in need of immediate care, one of whom has not survived.
While Save the Dogs is the only organization that is regularly bringing food and care to the horses on a daily basis, the red tape of bureaucracy and the judicial system is prolonging the suffering of these animals.
To date, we have collected 3.700 signatures in support of our action. Thanks to the help of those who have chosen not to remain indifferent to the suffering of these horses, our team will be able to request that the authorities allow us to welcome the horses most in need of help to our Footprints of Joy center during the next few days, and find suitable accommodation for the others as soon as possible.
UPDATE 29 JANUARY 2021: Just a few hours after 40 horses were reported abandoned and in a critical situation, we went to the site to observe the animals' state of health with our own eyes.
Unfortunately, there was no trace of fifteen of these horses. Maybe we got there too late to be able to save them, or perhaps they have been moved to an unknown location. At this time, we have no official news to report on their whereabouts.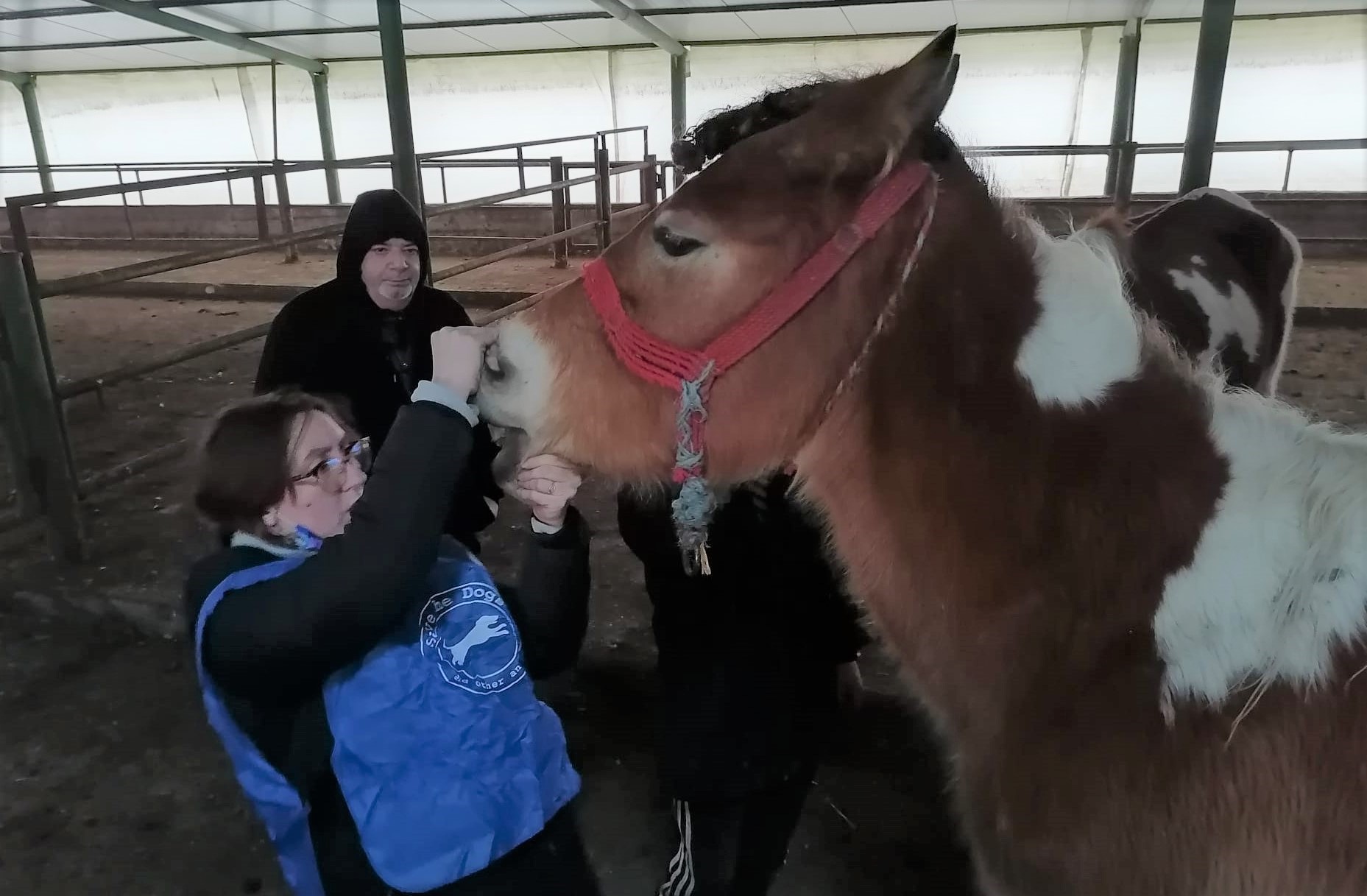 What we do know is that the remaining horses have been transferred to a sheep handling facility not far from Cernavoda, where they have at least been able to find shelter from the cold, which has become increasingly severe over the last few days.
We have given them plenty of hay and food, and our veterinarian has carried out an initial assessment of their general state of health, noting clear signs of distress due to a prolonged lack of food and exposure to the elements.
An investigation was opened to shed light on the incident and the probable owner of the animals was identified. But our action continues to ensure that the Romanian authorities set up permanent reception facilities as soon as possible.