Equine
The horses from Costanza have been saved!
Discover their new lease of life
After three weeks of negotiating with the Romanian authorities, we have managed to achieve an extraordinary result, thanks to the pressure we were able to exert with over 4,000 signatures collected for our petition!
The horses from Costanza have been saved! Ten of the oldest horses, which are also the ones that are in the most critical condition, have been welcomed into our Footprints of Joy sanctuary over the past few days, while the remaining 13 horses have been accommodated in a nature reserve on the Danube.
During these past three weeks, we never left these horses unattended. We took care of them by bringing them food and treatment, hoping to find a solution for all of them as soon as possible.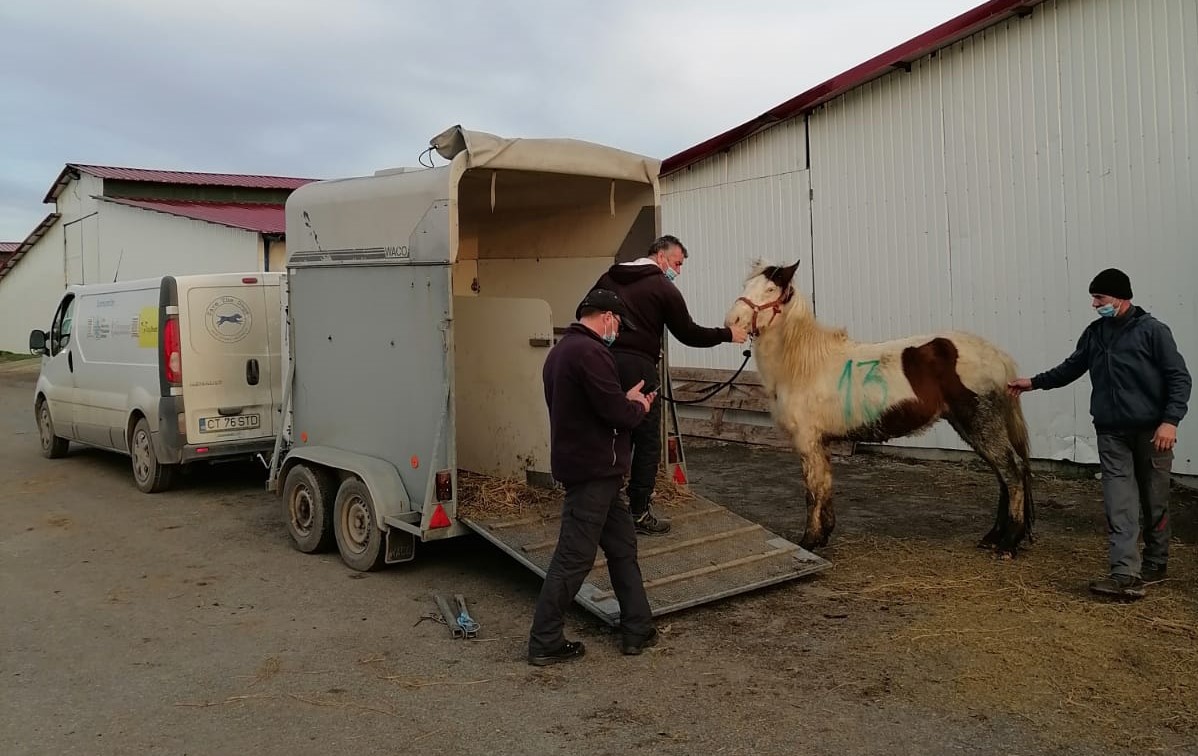 We were devastated when two of them did not make it, and are so proud to have found a solution for all of the other horses now.
Save the Dogs is the sole organization to have found shelter for these horses, working with the Romanian authorities who over the past few days have acknowledged the excellent work carried out by our organization and have applauded our Footprints of Joy center, naming it as a model refuge for the whole of the country.
The horses from Costanza welcomed by Footprints of Joy
The horses got to know us well over these last few weeks and grew to trust us: they followed us without any delay and stepped into the trailers without hesitation, lowering their heads straight away to seek out the hay we had prepared to welcome them on board.
We made several trips to transport all the horses to our Sanctuary, and now that they are safe, we have a long road ahead of us to help them regain their physical strength.
"These horses have special needs. They are extremely weak and we have no medical history for them which would help us return them to full health'', commented our onsite veterinarian Roxana Bratu.
The financial outlay is high, as apart from their food and medical care we will also need to build two new stables for the horses to live in, in addition to the three existing ones.
We are therefore once again counting on the generosity of those who have supported us so far, to help us take care of these horses for the rest of their lives.