After years of intensive veterinary activities, Save the Dogs has felt the need to reach not only the owners of the animals but also the kids keen to learn about responsible pet ownership.
Thus, in 2012 we initiated the project Friends for Life, that over the years has reached the primary school pupils of Cernavoda and Medgidia and of the villages involved in the activities of the mobile clinic.
Designed for young pupils aged between 6 and 9 years, our training course aims to spread in the adults of tomorrow concepts such as respect of all animals and their needs, the proper management of dogs and cats, the understanding of the phenomenon of stray dogs and the promotion of sterilization.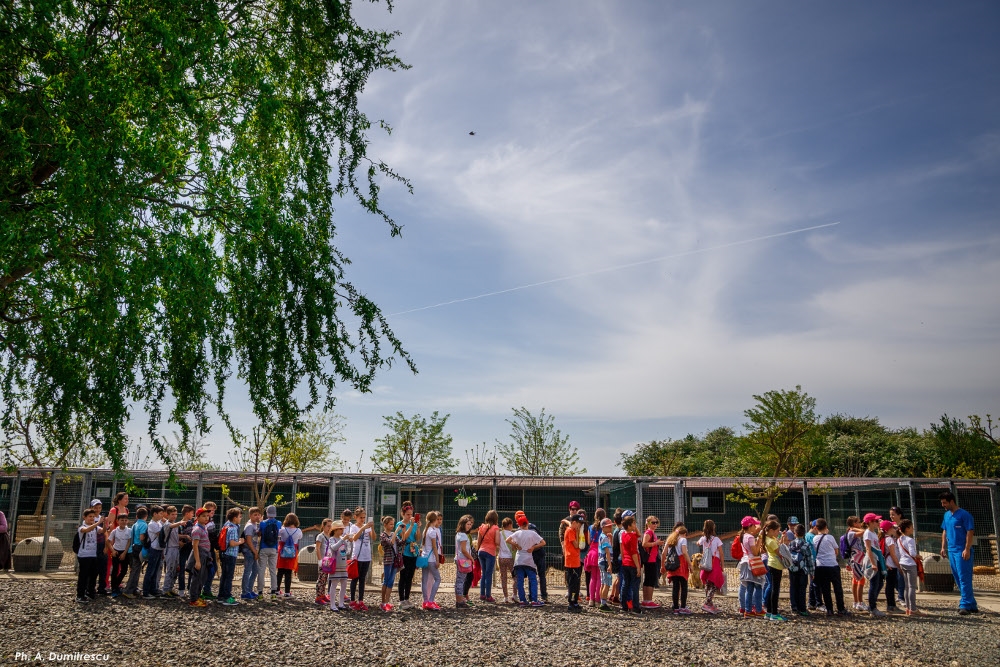 In 2016 Save the Dogs, along with other Romanian associations, joined the national pilot project Să învăţăm despre animale, designed by the International organization World Animal Protection and supported by the Romanian Ministry of Education. The project aims to place the issue of responsible animal ownership in the curricula of primary and secondary schools all over the national territory.
An online platform has been created to provide support materials to all teachers who wish to take this path together with their pupils.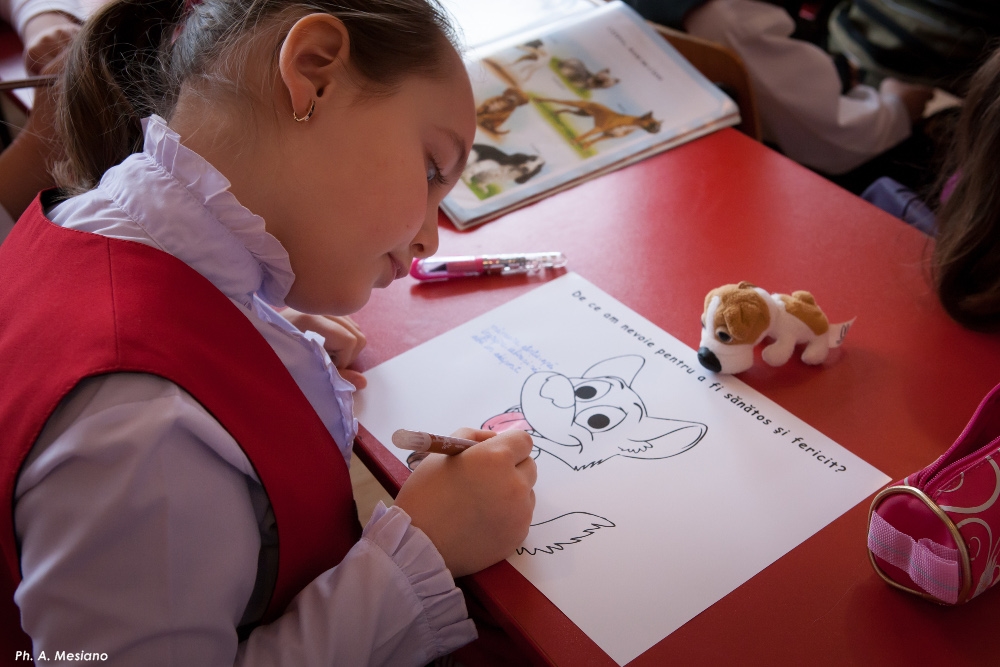 The methodologies and tools used to communicate the basic concepts of the project are both traditional (lessons in class by a teacher employed by Save the Dogs) and alternative (guided tours at Footprints of Joy during the summer, drawing contests, visit of our vet accompanied by a dog and of the mobile clinic in the schools involved).
These activities allow children to enjoy stimulating experiences that throw the seed for the cultural change needed in the Romanian society.

In 2019 guided tours to our facility have been sponsored by Pet Plan Charitable Trust, allowing hundreds of children to learn empathy and compassion towards the animals.