THE IMPACT OF THE

CONFLICT IN UKRAINE

ON

DOGS AND CATS
One whole year after the outbreak of the conflict in Ukraine, Save the Dogs has published its "Animals at War. The Impact of Ukraine's Conflict on Dogs and Cats" report.
The document features stories of the animals and humans who fled the bombs, recounting the names and lives of the more than 20 shelters and 400 volunteers we have been working with, as well as giving a detailed account of the relief aid we have been distributing.
Our objective is to reflect on the strong bonds that exist between people and animals, a bond that is so powerful that it cannot be broken even by war. We also reflect on the effectiveness of international cooperation, which has enabled us to build a support network that has brought together humanitarian, animal welfare, citizen and volunteer associations, as well as the need for a new approach in crisis and post-war management that also takes animal welfare into consideration because it is so closely linked to the welfare of human beings.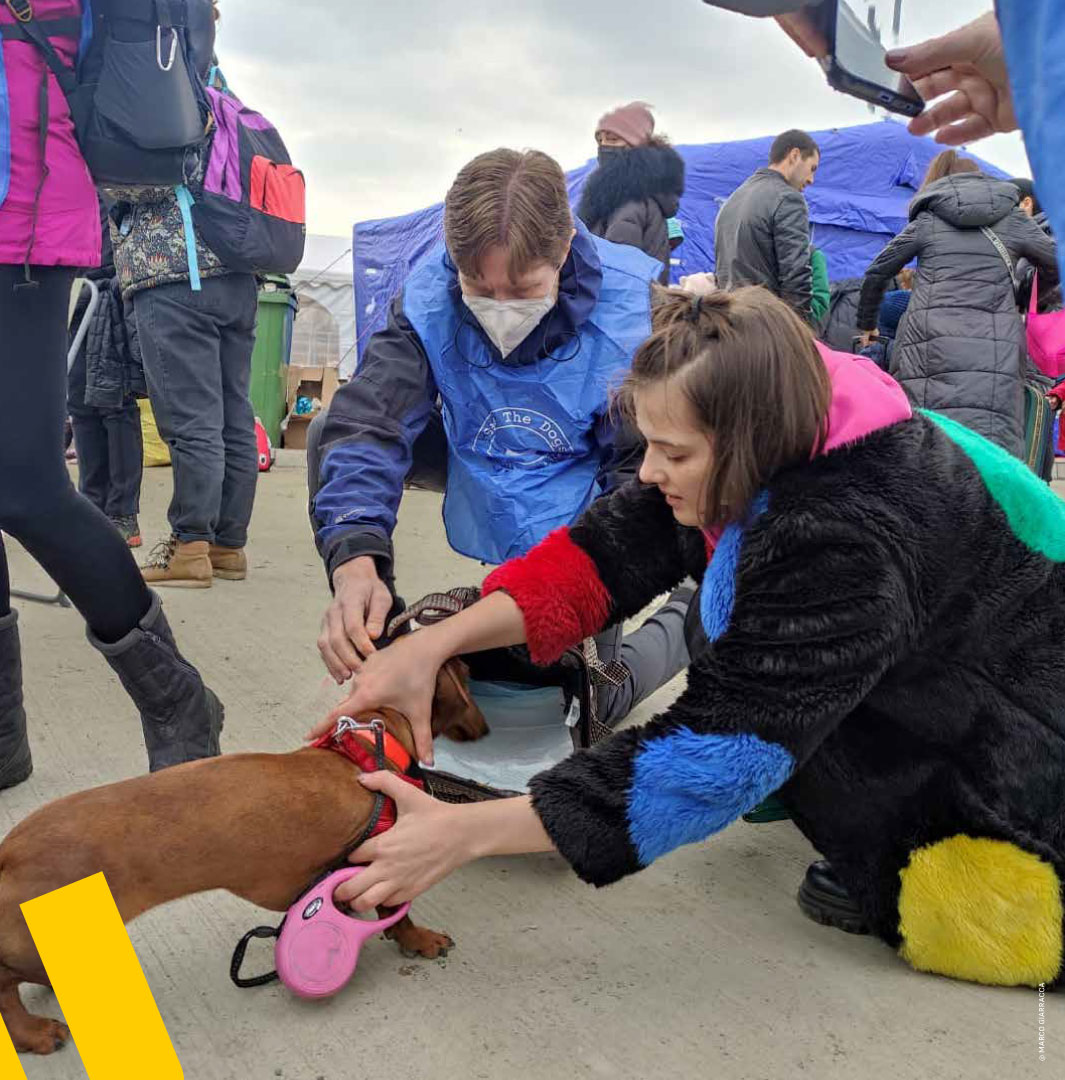 "I was shocked to observe refugees carrying cats and small dogs in their arms or tucked into their jackets to protect them from the freezing cold, sometimes without even a leash or a collar. Most of the refugees had had to leave their homes taking only the bare minimum with them. The animals clearly needed to be given provisions and food, which is why we decided to set up a permanent station at the Isaccea state border. Our team of volunteers and staff distributed dozens of pet carriers and other basic supplies for them every day, making it possible for the refugees to safely continue their onward journey with their pets."
COUNTRY DIRECTOR OF
SAVE THE DOGS ROMANIA
THE SUPPORT NETWORK
In March 2022, Save the Dogs started to assist a small number of partners in Ukraine who were located near the Romanian border (in particular associations in Odessa and Izmail). As the war continued, outreach expanded to other areas where there were also large numbers of animals in need.
Today, the operation has extended to cover an even wider area of Ukraine, including Kharkiv in the northeast, Mykolaiv in the south, and Kherson just behind the Russian front line.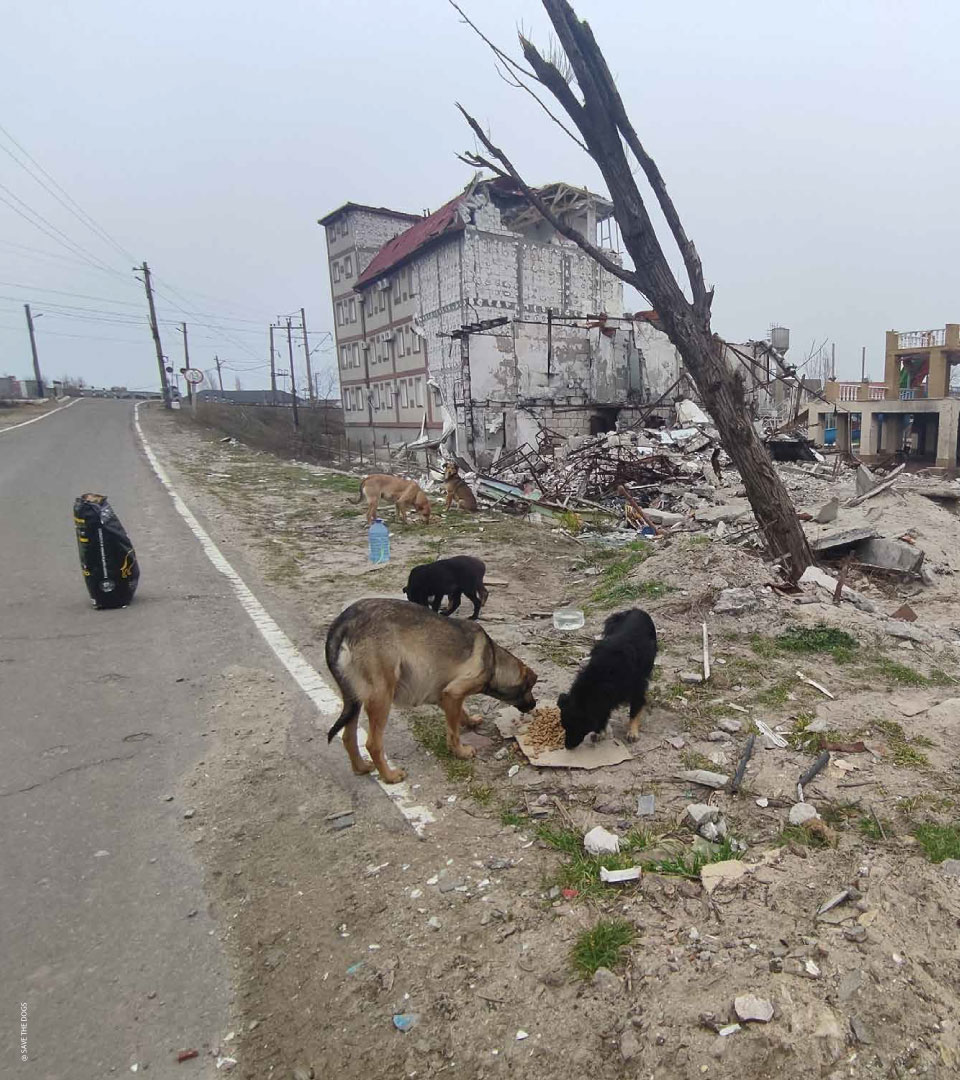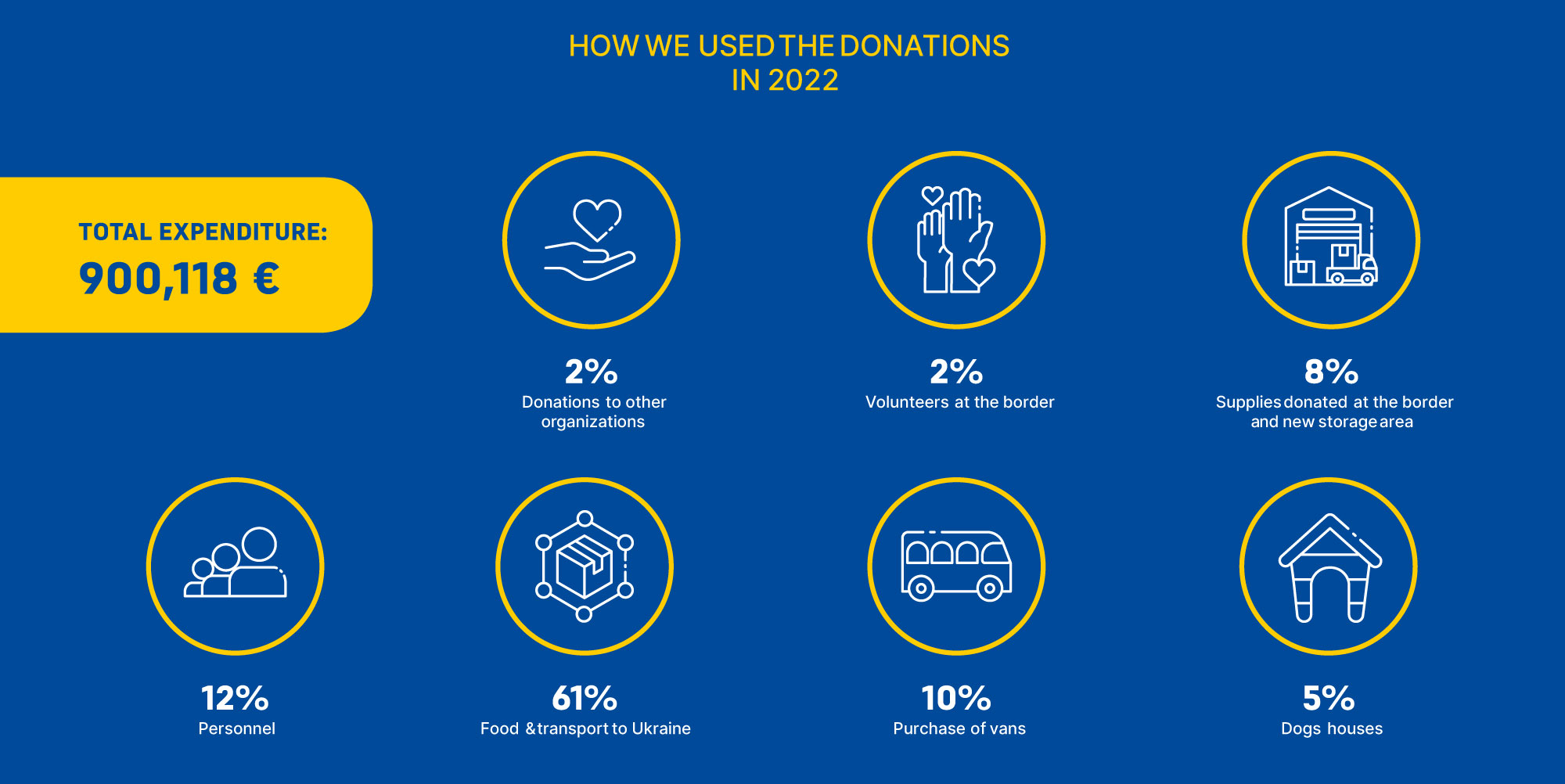 SUPPORT OUR WORK IN UKRAINE