A new day dawns for Celeste
When she arrived at our sanctuary, literally dragging herself to our front door, we knew nothing of her past history. But this little puppy's extreme exhaustion, apparent level of starvation and obvious anxiety were a clear signal that her short life had been a tough one so far.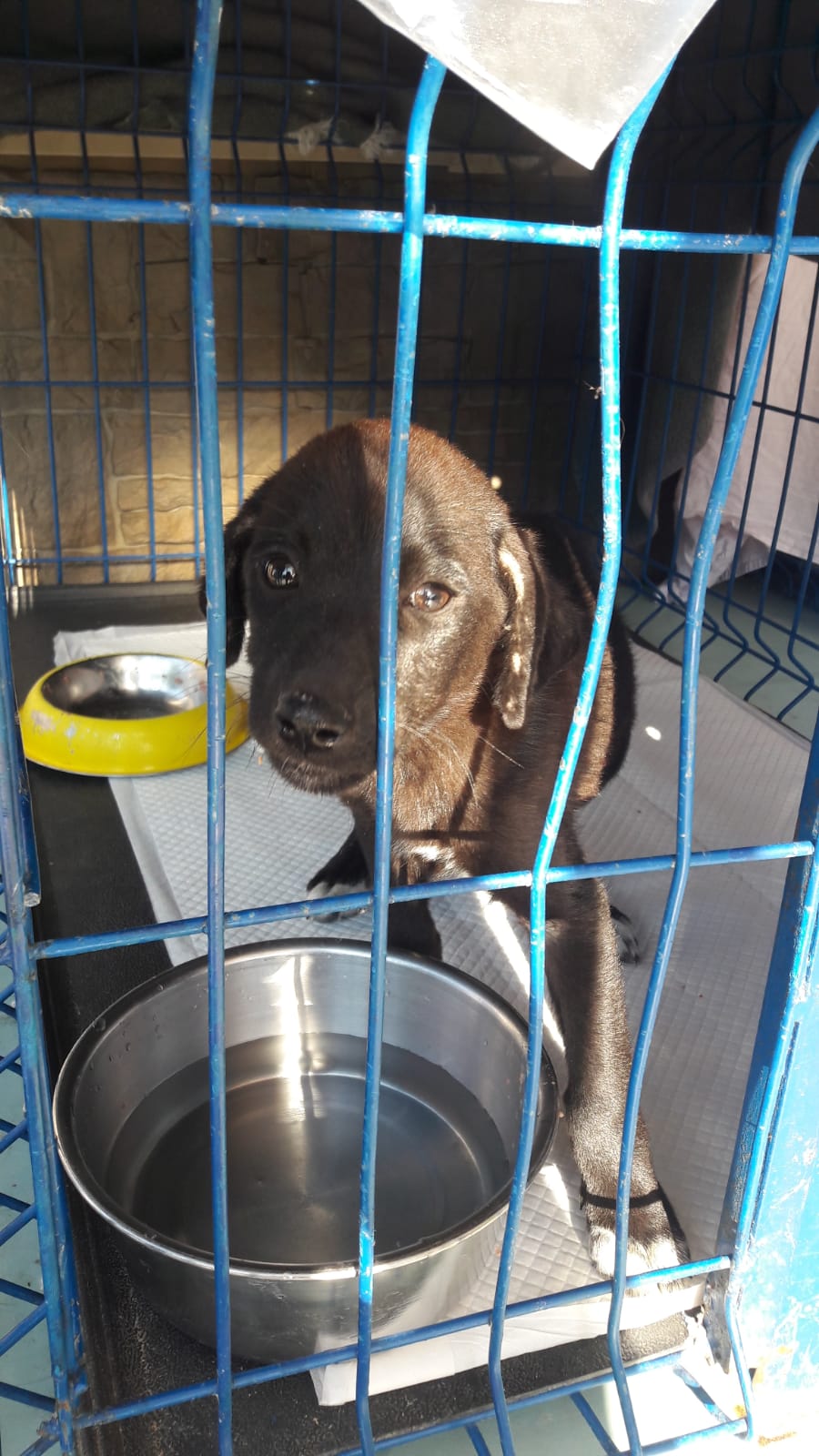 From the day we took her in, however, this puppy's life changed forever – starting with her name. The formerly ravenous little dog was no longer invisible, alone and nameless. We called her Celeste, after the color of the sky on the day she arrived with us.
As is always the case when we welcome a new visitor to our shelter, we placed Celeste in the expert hands of our vets to give her a general health check, treated her for a nasty flea infestation and nursed her back to health, with plenty of nutritious food.
We realized from the outset that this puppy was very sociable and well suited to being welcomed by a family. We therefore found a new home for her in Ferrara, with a long-standing member of Save the Dogs who had lost her Romanian dog a few months before, and who had been very touched by seeing the photos of the new arrival posted on our social networks.
Due to the pandemic and the cancellation of flights, Celeste unfortunately had to wait a good while before being able to start her new life on the coast of Ferrara.
Just a few weeks ago, however, her adoptive family were finally able to send us a beautiful photo of Celeste, who had seen the sea for the first time and was able to run freely along the beach!
Despite having a past of suffering and abandonment, thanks to the care she has received from the Save the Dogs staff Celeste has been given the chance to lead a better life, surrounded by the love of her new family. It's a love that we know will last forever and that Celeste will be able to reciprocate with the same amount of enthusiasm and gratitude.