Friends on the streets, Companions for life
As a result of the increase in poverty, the phenomenon of homeless people sharing their lives with one or more four-legged animals has grown exponentially in all major Italian and European cities.
We are not talking about people who exploit animals to stimulate the generosity of passers-by, but about individuals who – for a wide variety of different reasons – have lost their jobs and family networks and have taken refuge in the only stable relationship in their lives: the one they have forged with their pets.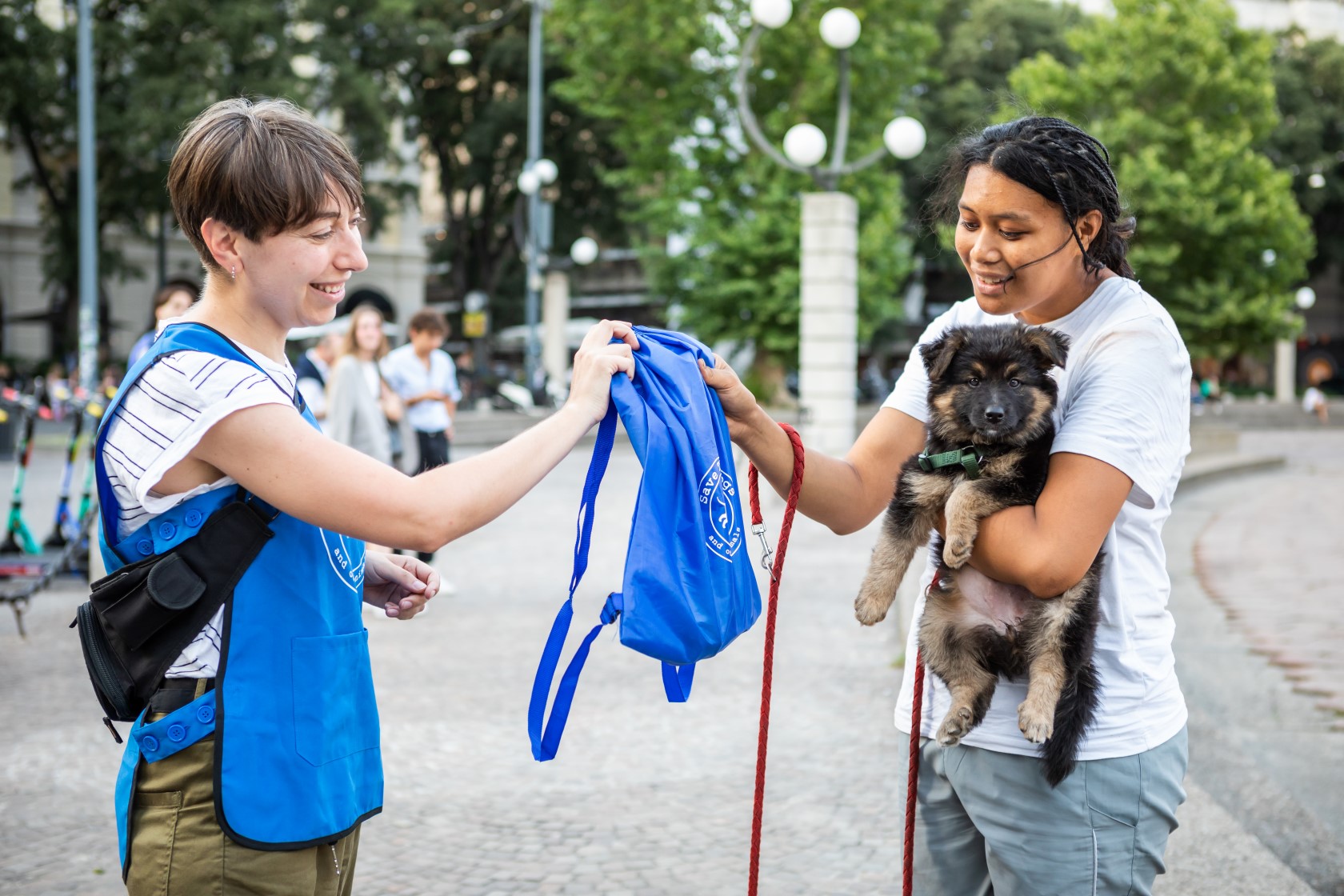 While organizations dealing with homeless people in the Milan area have been in existence for many years, there has never before been a specific project aimed at taking care of these homeless animals, which are now being looked after and fed thanks to the good hearts of individual Milanese people who have stumbled across these difficult situations and have become involved in taking responsibility for them.
This is why Save the Dogs has decided to introduce the first ever project developed in Italy to monitor and assist the animals of those living on the streets in the city of Milan, in collaboration with the Fondazione Progetto Arca Onlus foundation.
To help us set up this brand new initiative, we have chosen to avail ourselves of the expertise of StreetVet UK, an association of English veterinarians that has been in operation for several years in various cities in Great Britain, who kindly did not hesitate to share their savoir faire and first-hand experience with us.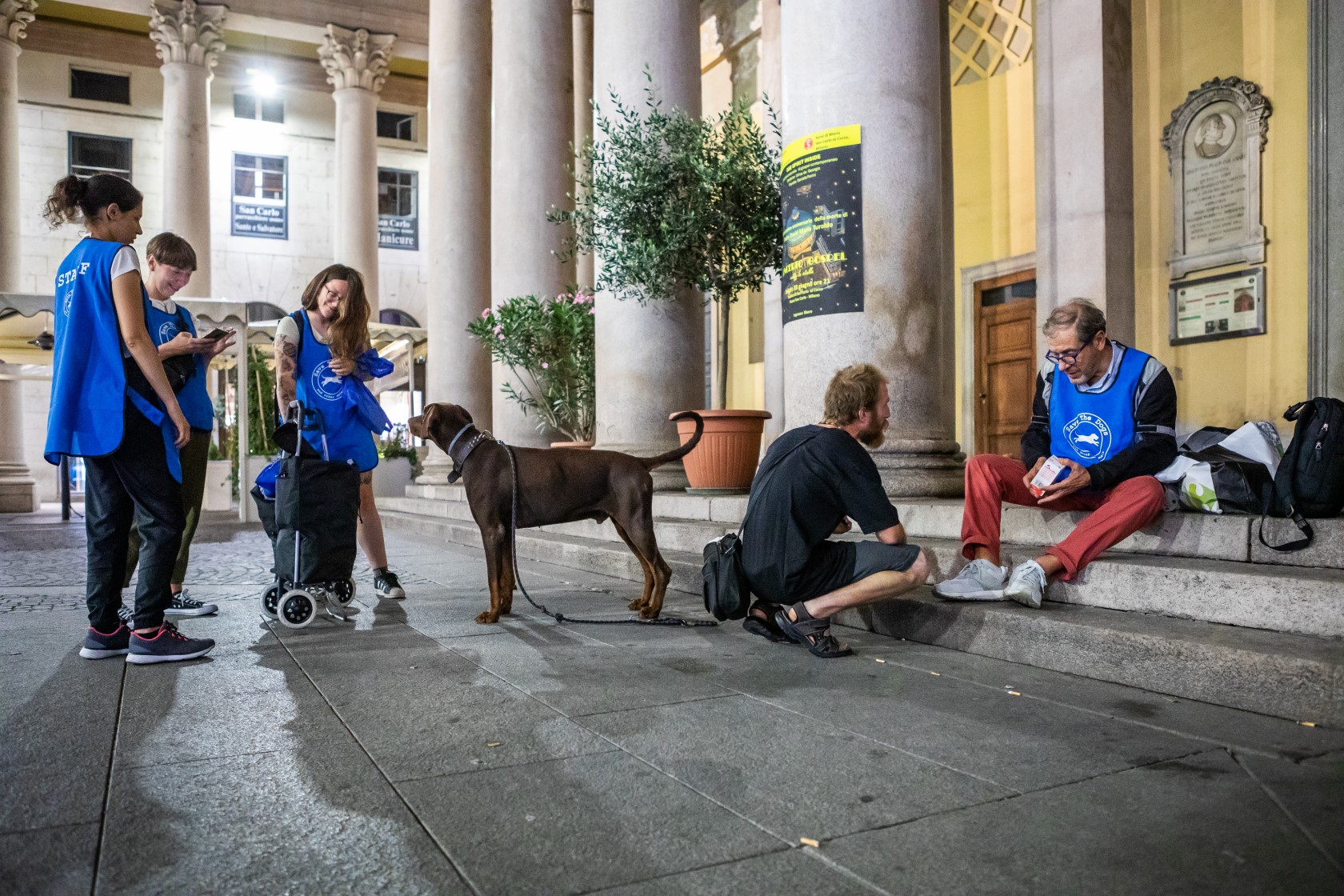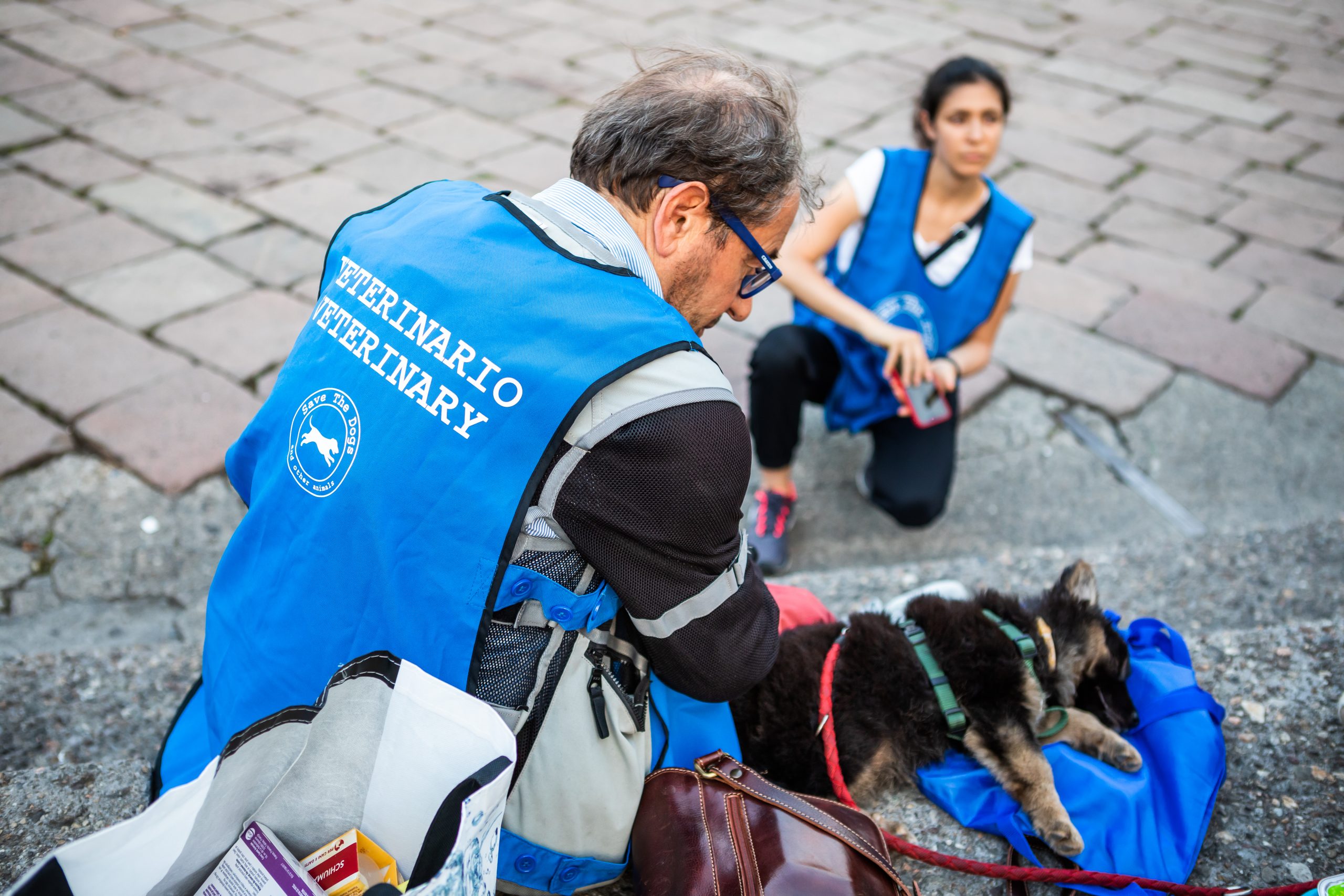 WHAT WE PLAN TO DO
Our Save the Dogs operators will have the task of monitoring the main areas of the city where Progetto Arca is already operative, so that we can understand the needs of the homeless people living on the streets with their four-legged friends and begin to create a relationship of trust.
The aim of the project is to provide these animals with veterinary care, ensuring they are given any necessary vaccinations, sterilizing the females and conducting any complex treatments that may be required in the event of serious health concerns.
In addition, a kit for these homeless dogs will also be provided containing all of their basic necessities, such as a jacket in winter and antiparasitic treatments in summer, as well as a bowl, a leash, food, a first aid kit and everything else needed to improve the wellbeing of the animals and their companions.
WHAT WE HOPE FOR THE FUTURE
Our objective is to consolidate our intervention in Milan in 2022, with a view to potentially expanding the project to other major Italian cities that are experiencing a similar phenomenon and have the same necessities as those we are witnessing in the Lombard capital.