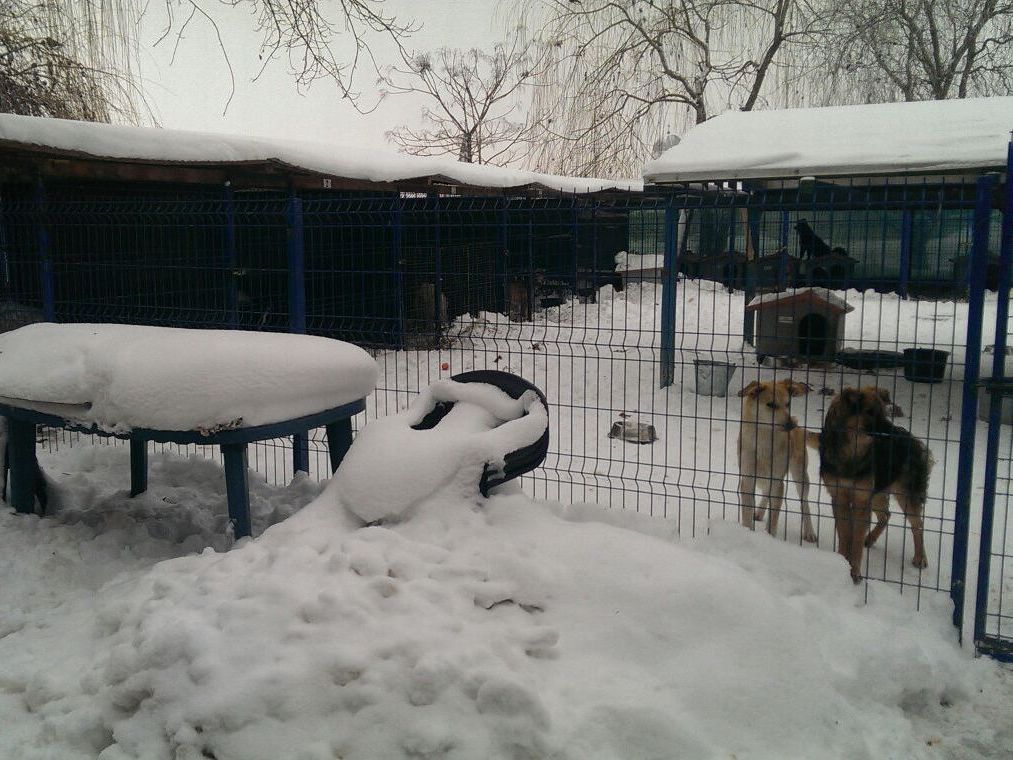 Here we go again: as every year the harsh Romanian winter arrives on time.
This is one of the most feared moments of the year that challenges Save the Dogs' Romanian operators, who are struggling against frost and snow. In recent days there have been up to 20 degrees below zero and temperatures continue to show record figures. Snow is also falling in abundance, creating many hardships and making the movements very difficult, if not impossible.
Our shelters are covered by snow and cold temperatures create many concern.
At the old shelter in Cernavoda a fence collapsed and at the new shelter Footprints of Joy the tractor does not work, forcing our workers to clear the snow by hand.  At the moment all our guests are safe but one can imagine how difficult it is to provide them with the good conditions to which they have been accustomed. Even a trivial operation such as feeding becomes extremely difficult and our workers, who more than once have been forced to spend the night in shelters, do their best to assist our guests.
One of the biggest challenges is to manage to warm up the dogs that are hosted in the unheated pens. To do this we use straw, a very efficient method that ensures a warm and dry environment. The only drawback is that, at very low temperatures, we are forced to use a large amount of straw and this involves a greater economic effort by the association.
For this reason making a donation for the supply of straw is a concrete gesture to help us overcome at best this very difficult time of the year. Thanks on behalf of all of us!