During the week between the 26th of March and the 2nd of April 133 horses and donkeys benefited from free shoeing, trimming and vet assistance thanks to an initiative sponsored by our Swedish partner Hundhjälpen. "The horse week" saw the presence of two Swedish farriers, who worked hard to assist as many animals possible.
After spending two days with the donkeys and the horses housed at Footprints of Joy, Viktoria and Johan guaranteed assistance to the horses from Rasova, a village already reached by our project of home care and where there is a strong presence of working animals.
"Here in Rasova horses work hard. A good shoeing is fundamental for their well-being. I'm happy to be here and help them." (Johan, one of the two farriers)
The initiative was a real success, not only with regard to the high number of equines reached but also because the owners were really excited. For this reason we hope to manage to bring the project also to other villages. We thank our Swedish partner for supporting the initiative and Viktoria and Johan for the commitment they demonstrated.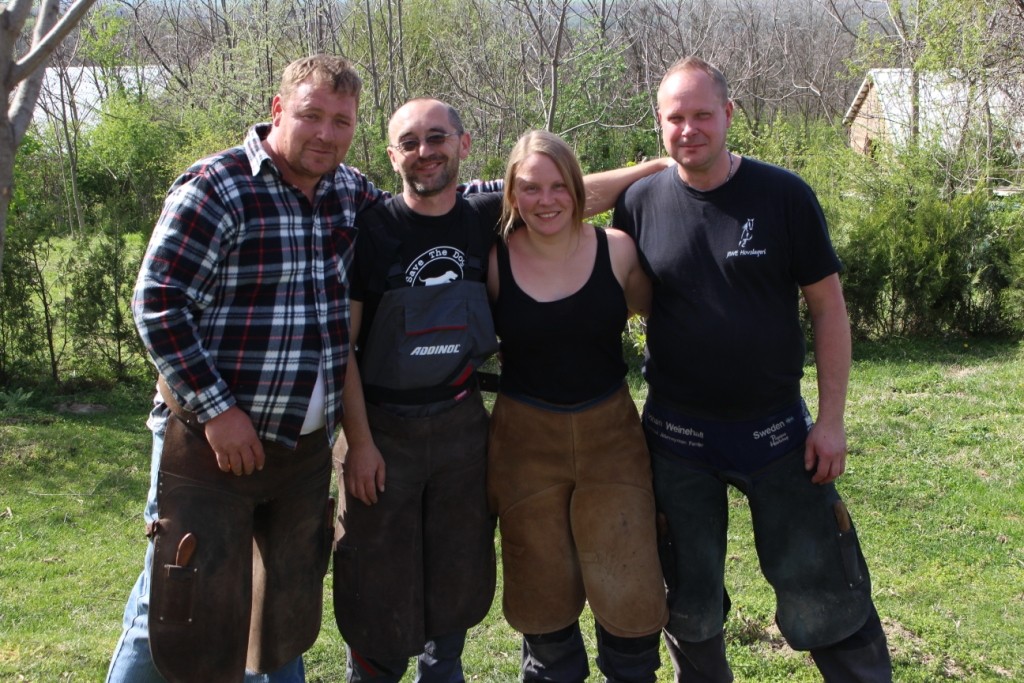 Also the horses were object of the investigation carried out by the Eurogroup for Animal Welfare, which revealed the inhuman conditions in which animals are being transported for trade. A petition asks Europe to change course. #StopTheTrucks