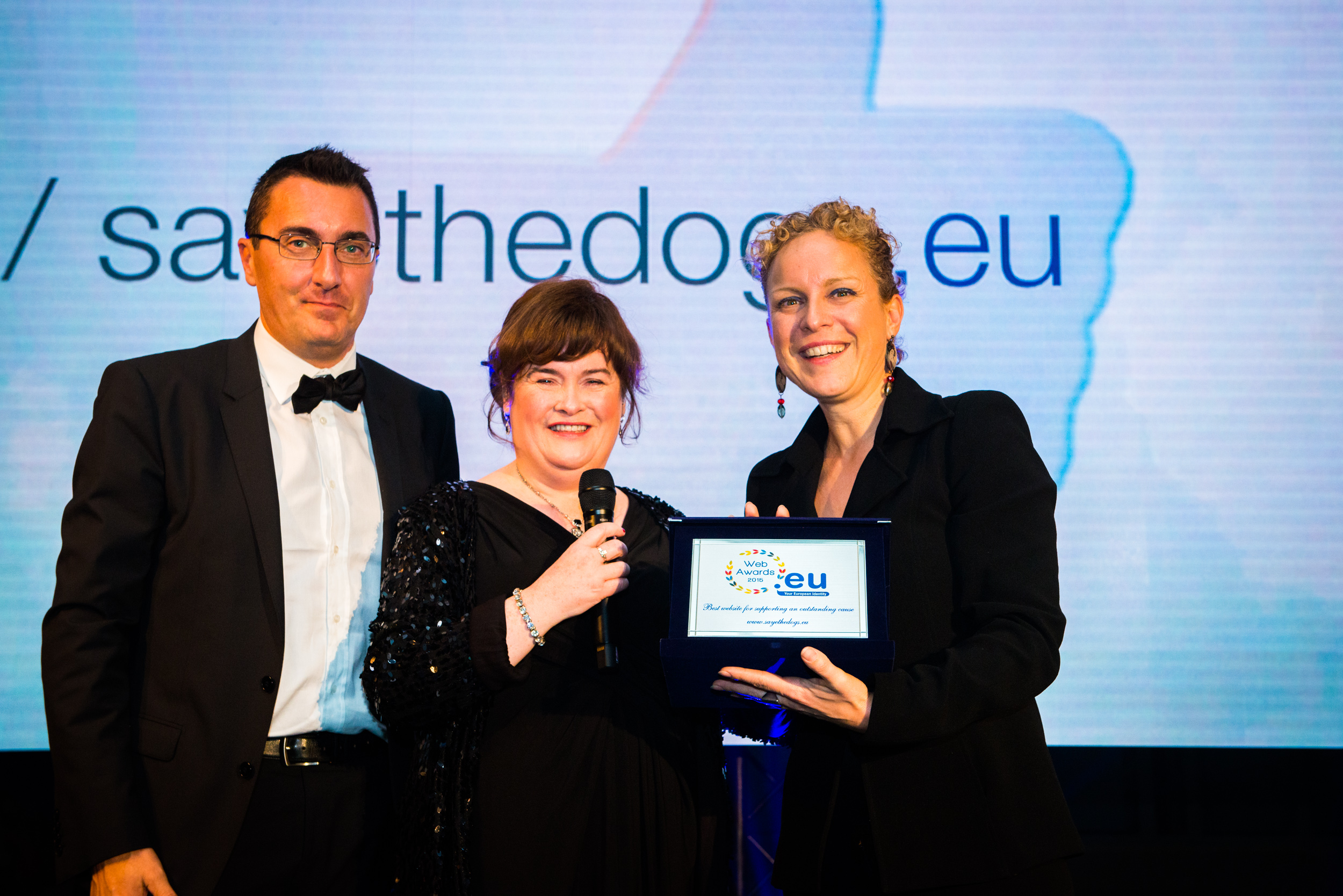 The new website of the Italian association Save the Dogs and other Animals was among the protagonists of the awarding ceremony hold on November 18th in Brussels. 15 final websites competed in the second edition of the .eu Web Awards, organized by EURid in collaboration with Euractiv.
Save the Dogs came second for a tenth of a vote in the Laurels category, dedicated to those websites promoting ongoing Educational/pan European projects. Yet our association was awarded with a special commendation for "supporting an outstanding cause".
The jury was made of five appointed jurors, honorable representatives of the European business and institutional sector. Among them Maximilian Strotmann, Communication Adviser at European Commission.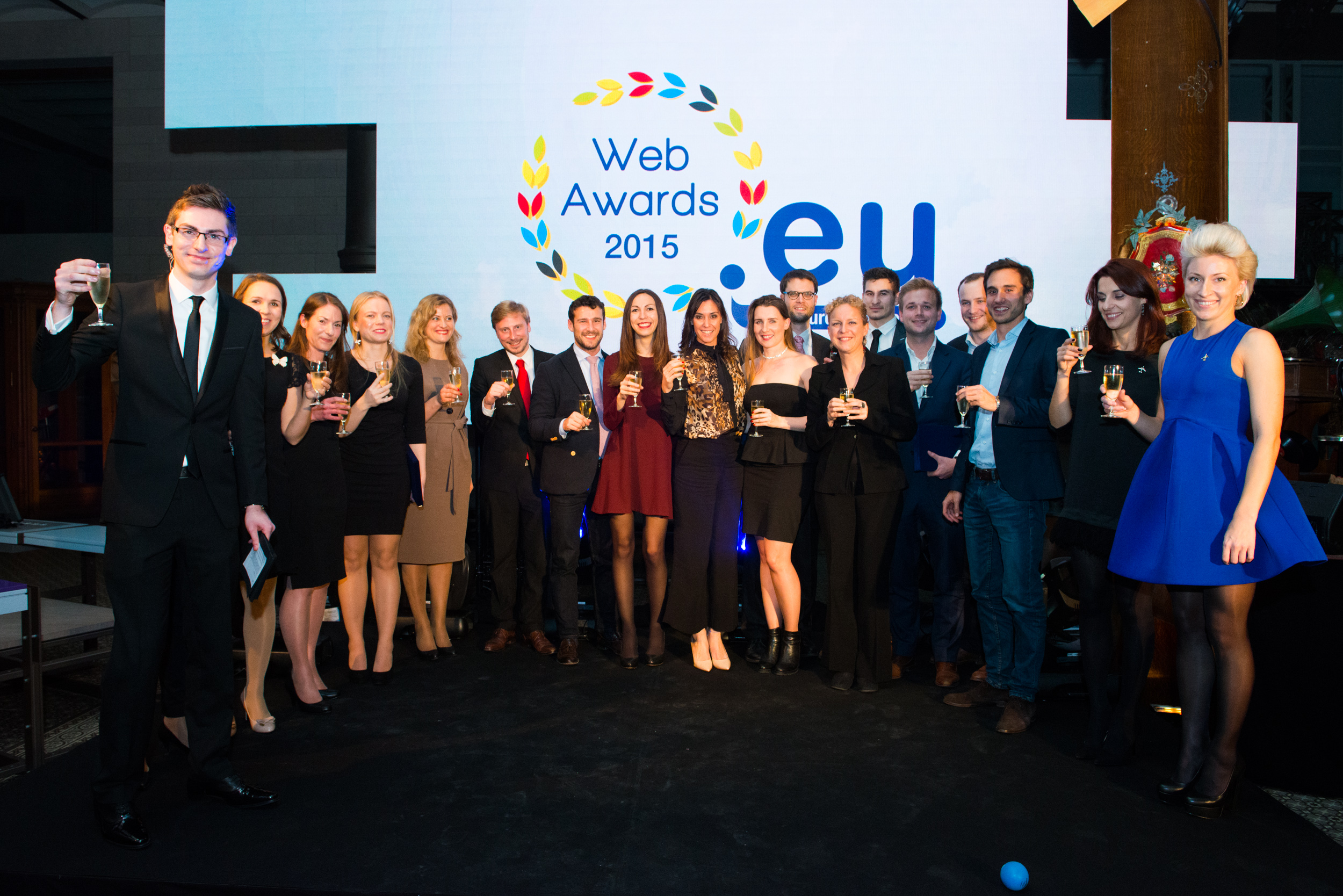 The award was handed to Save the Dogs' President Sara Turetta by the singer Susan Boyle, famous for her memorable exhibition at "Britain's got Talent" in 2010 and great animal lover, especially cats.
Sara Turetta, in her brief acceptance speech, reminded the deeply European dimension of Save the Dogs, who joins partners from six European countries and who, through its animal protection mission, promotes empathy and compassion, fundamental values in Europe.
Special guest of the event – who took place inside the wonderful location of the Museum of Natural Sciences of Brussels – was the winner of Grand Slam Flavia Pennetta, EURid testimonial.