In Europe to ask for measures to tackle puppy smuggling
On September 27 the European Parliament housed an event organized by the EU Dog & Cat Alliance on illegal trade of dogs and cats in the EU. The event, hosted by the Finnish MEP Sirpa Pietikainen, saw the participation of the European Commissioner for Health & Food Safety Vytenis Andriukaitis.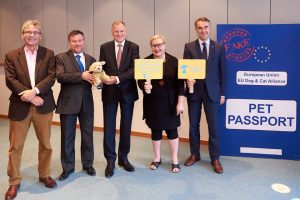 The EU Dog & Cat Alliance is calling for an Action Plan to tackle the illegal trade in dogs and cats in the EU, unfortunately a growing phenomenon.
It's about hundreds of thousands of puppies that are bred – in terrible conditions – in several Eastern European countries to face then exhausting journeys and finally reach the Western market. Tackling this phenomenon must become a prerogative of the European Commission to protect both animals and European citizens. In fact the traffic of puppies is both unacceptable from an ethical point of view and also represents a threat to public health.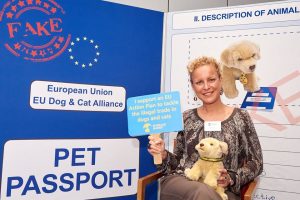 Save the Dogs will continue to offer its contribution to the important battles that are being carried out at European level, all aimed at increasing the welfare of our beloved dogs and cats in Europe.
Read the press release of the EU Dog & Cat Alliance.