Friends on the Street, Companions for Life - The story of Mia and Crystal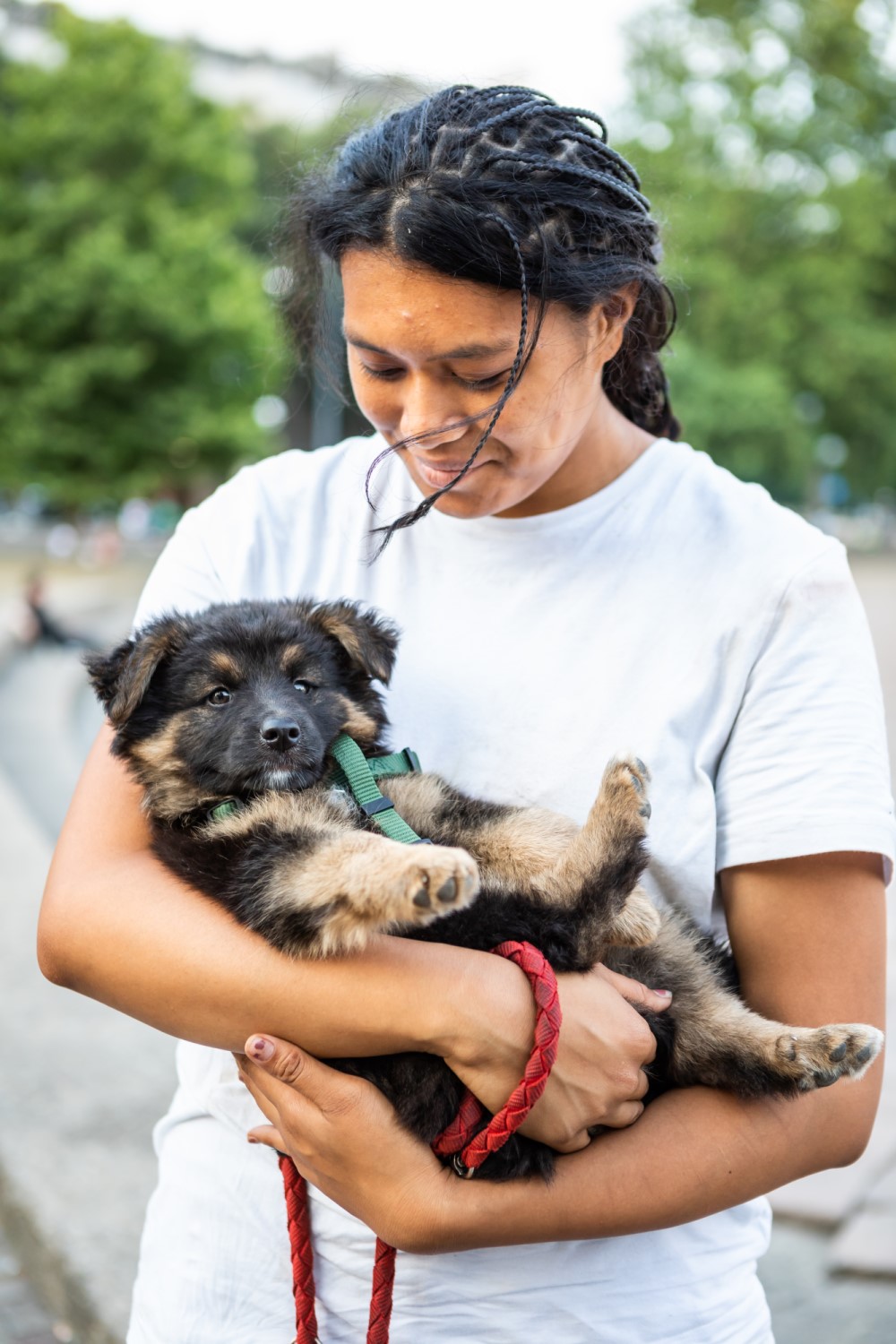 When we met Crystal and Mia we knew straight away that they were united by a special bond. Crystal is just three months old and a real character: she is a bundle of energy and has those sharp little teeth that are typical of puppies. Mia adores her and wants her to grow up healthy and well.
They live together on the streets of Milan and that is why having recourse to a "Friends on the Street, Companions for Life" vet is so important.
In this photo, you can see how Mia's eyes lit up at the end of the visit when we told her that Crystal was in good shape. We gave her an antiparasitic collar, a vermifuge and supplies of food, and had a lengthy talk about how to best handle a puppy and what to feed her.
We hope to meet Mia and Crystal again and help them during the winter months, which is the hardest time of the year for those living on the streets.
So far, unfortunately, our requests to the Milan City Council for a dedicated shelter for homeless people who own animals has gone unanswered.
FIND OUT MORE ABOUT THE PROJECT "FRIENDS ON THE STREET, COMPANIONS FOR LIFE"