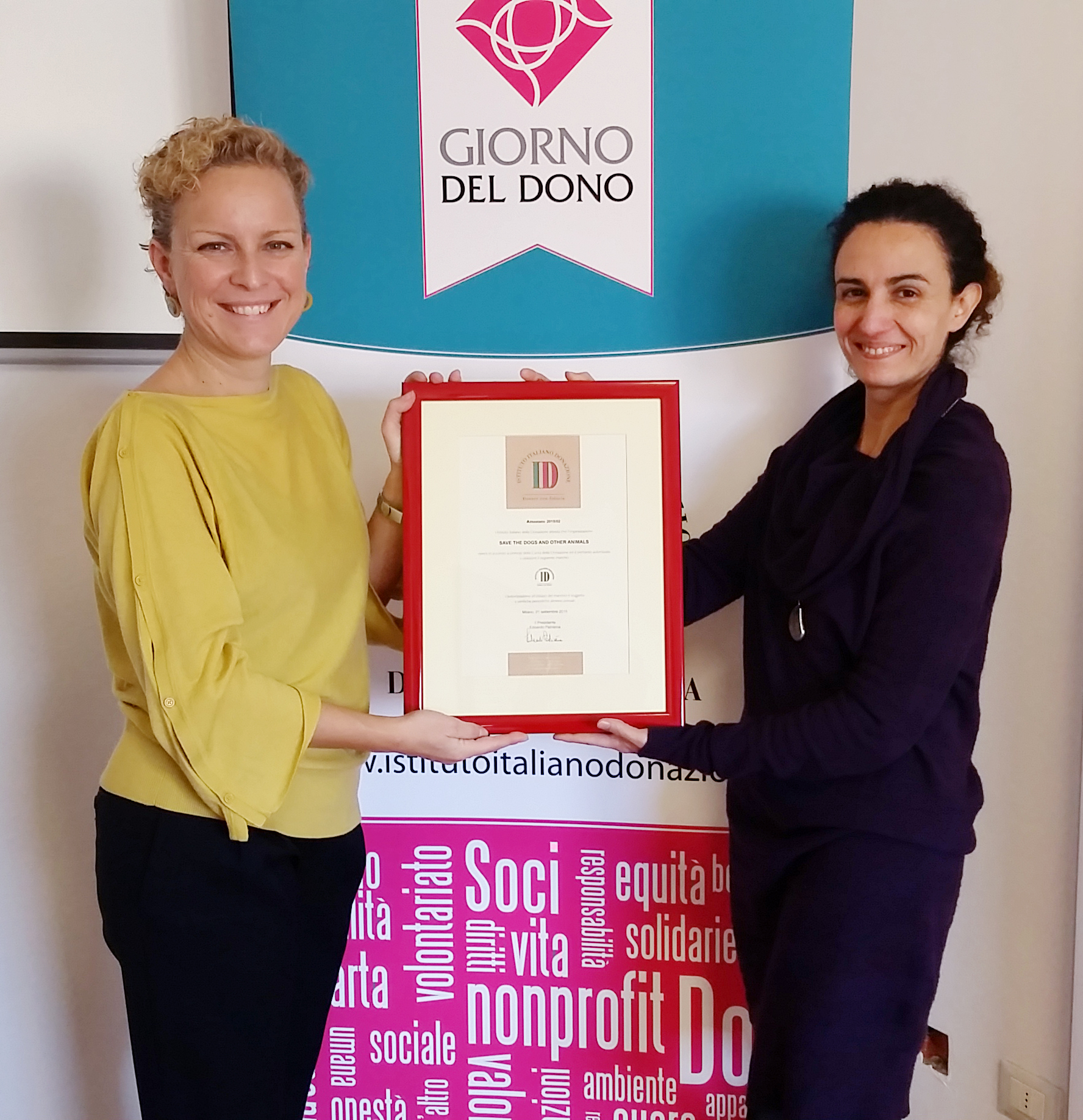 Since September 2015 Save the Dogs and other Animals has become a member of the Istituto Italiano della Donazione, a body attesting the clear, transparent and effective use of funds raised by an Italian charity.
Our association is the first animal welfare charity in Italy to obtain the brand "Donare con fiducia" ("Donate with trust") granted to those organizations which have passed the annual financial and management inspection. Save the Dogs' budgets, the functioning of the government bodies, communication with the supporters and the treatment of employees have been all subject of examination.
Starting from today IID brand will be present on our website and on all our communication materials.