International adoptions, an absolute necessity for our work in eastern countries
In an ideal world, all animals should be guaranteed shelter and protection in the places where they are born. But we all know that such a world does not exist, and in some countries abandoned cats and dogs can only look forward to a life of hardship or even premature death. 
Those of you who have been following us for some time know that since its inception, Save the Dogs has chosen to transfer the cats and dogs taken in at the Romanian facility and organize their adoption in foreign countries.
The reason for this is identical to the one that results in so many dogs being brought from the southern regions of Italy to the North: namely, the insufficient demand for adoptions locally and the necessity of creating space for other animals in need of care at the shelters.
The phenomenon of the "migration" of cats and dogs from Southern and Eastern Europe has sparked a very heated debate: some associations have consistently opposed it for hygienic reasons (diseases such as leishmaniasis are potentially carried to countries where they did not previously exist), while others fear that animals could disappear off the radar or – worse still – that they could end up being exploited, and moreover in situations that are never documented with concrete evidence.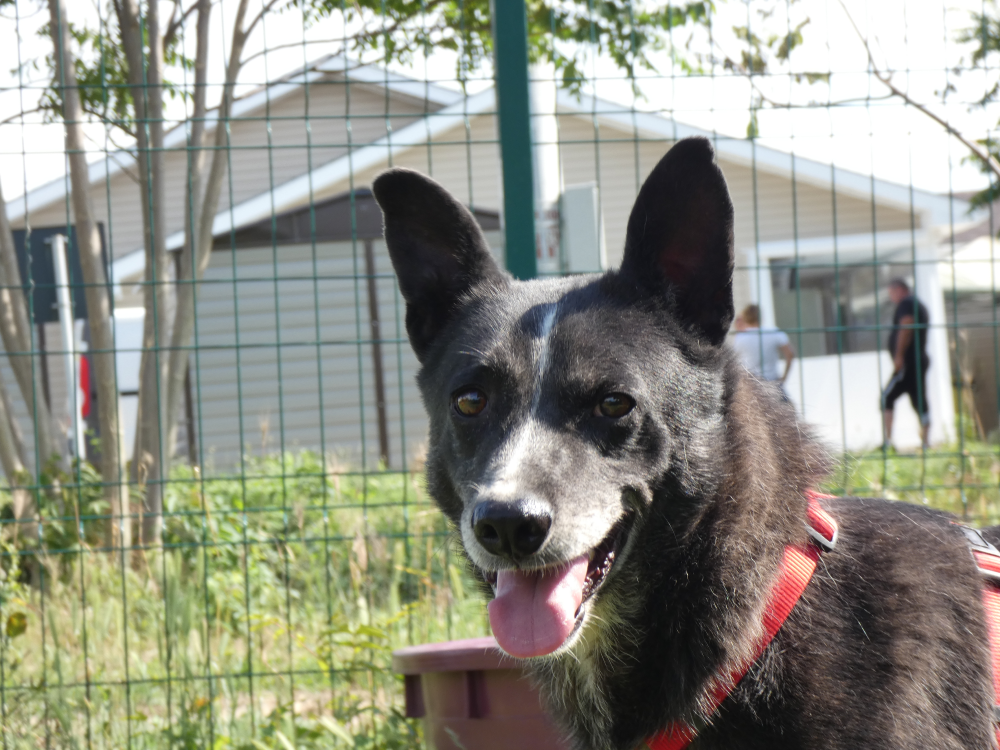 Save the Dogs' position has always been very clear: international adoptions carried out responsibly and legitimately pose exactly the same risks as domestic ones, no more, no less, and represent the only alternative to euthanasia for organizations operating in emergency circumstances like ours.
But what does "responsible management" actually mean? It signifies finding the right resources to best prepare the animals both in terms of their behavioral aspects (only sociable individuals who are ready for life with a family are considered for adoption), and also with regard to their health and well-being. 
When cats and dogs leave Footprints of Joy, they are therefore screened for all major infectious and vector diseases to make sure they are completely healthy.
Our staff members train the animals in all elements of socialization, getting them used to being on a leash and wearing a harness. The destination countries have been chosen on the basis of their being a trusted partner in terms of overseeing the adoptions and being able to manage any "repatriation" situations with a system of temporary accommodation prior to adoption, as well as with regard to the situation concerning stray animals in the receiving territory and their legislation.
For this reason, while we expect to increase the number of future adoptions conducted in Romania as the slow but progressive cultural change starts to take place, for now we continue to send animals for whom there are currently no local possibilities to Sweden, Switzerland and on occasion to Italy, where they can be fostered by loving families.
All the animals we are proud to call our own embark on an important journey with us that begins the moment we rescue them and only ends when they enter their new homes. The intermediate stages, including the medical care we provide for most of them, the support and guidance of our educators, and the affection of our staff who care for them throughout their stay at our center, are only possible because of the help of our supporters.
This is why we would like to offer you a small gift to celebrate all the journeys we have taken together over the years and all the lives we have managed to change. We are currently in the process of sending out our 2023 Donors Passport to all of our benefactors. It looks just like a real passport, but instead of containing traditional stamps, it has photos of some of the animals that have "traveled" with us, the ones you have helped us to rescue. 
It's our way of saying 'thank you', and is a concrete reminder of all the good we can do together, every single day.