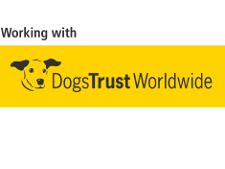 Dogs Trust Worldwide
Over the years the British organization has sponsored the purchase of various equipment, while in 2015 and in 2016 entirely funded the activities of our mobile clinic, enabling a significant upgrading of the project. In 2017 it gave a major contribution to the construction of our new veterinary clinic in Romania.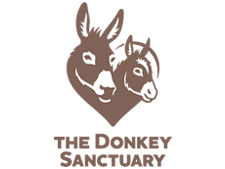 The Donkey Sanctuary
Since 2008 the British foundation has been almost entirely sponsoring the sanctuary that houses an average of 60 donkeys inside It's Donkey Time!.
Brigitte Bardot Foundation
For many years the French foundation has been guaranteeing the annual supply of several quintals of food for the dogs in our shelters.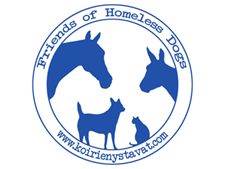 Friends Of Homeless Dogs
The Finnish partner is in charge of raising funds for Save the Dogs' projects in Romania. We highlight Friends of Homeless Dogs' big effort in support of our project It's Donkey Time!.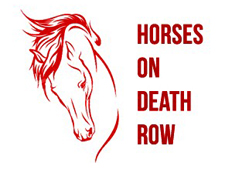 Horses On Death Row
Since 2012 the American association has been significantly contributing to the maintenance of the horses housed in the shelter Footprints of Joy.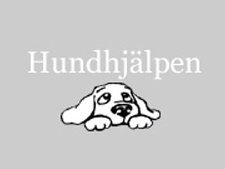 Hundhjalpen
The Swedish partner has been collaborating with our association since 2004, when the international adoptions program started, allowing dogs to be happily adopted in Sweden. Throughout the years the monthly fundraising initiatives of the Swedish volunteers in support of our activities in Romania have been essential.
SOI DOG
Soi Dog Foundation has made it possible for Save the Dogs to send hundreds of tons of dog and cat food to Ukraine. We distribute this food to hundreds of volunteers who give it to thousands of abandoned pets, as well as dogs and cats living in shelters. Additionally, Soi Dog enabled us to donate hundreds of dog houses to protect cats and dogs from rain and snow and survive the winter.
SNIP International
SNIP International provides our association with special equipment for the handling and transport of dogs and cats in our centers in Romania.
Susy Utzinger Foundation
Since 2013 the Swiss foundation has been supporting us with material for our shelters and targeted aid to specific projects, while financing the sterilization of hundreds of dogs and cats.
TASSO
TASSO is a well-known organization that manages the largest canine and feline pet registry in Germany.
Since 2018 it has fully sponsored the dog education activities taking place at Footprints of Joy, in Romania.
Since 2019 it has also significantly supported other activities of our veterinary clinic, in particular the spay and neuter of dogs.
Wiener Tierschutzverein
Wiener Tierschutzverein is an Austrian association that has been developing animal protection projects for 170 years. In 2016 becomes Save the Dogs' partner, promoting the adoption of our dogs and our cats in Vienna.

Worldwide Veterinary Service
WVS supports our association sending volunteer veterinary doctors and nurses. In addition, it regularly donates free veterinary material to our facilities in Romania.