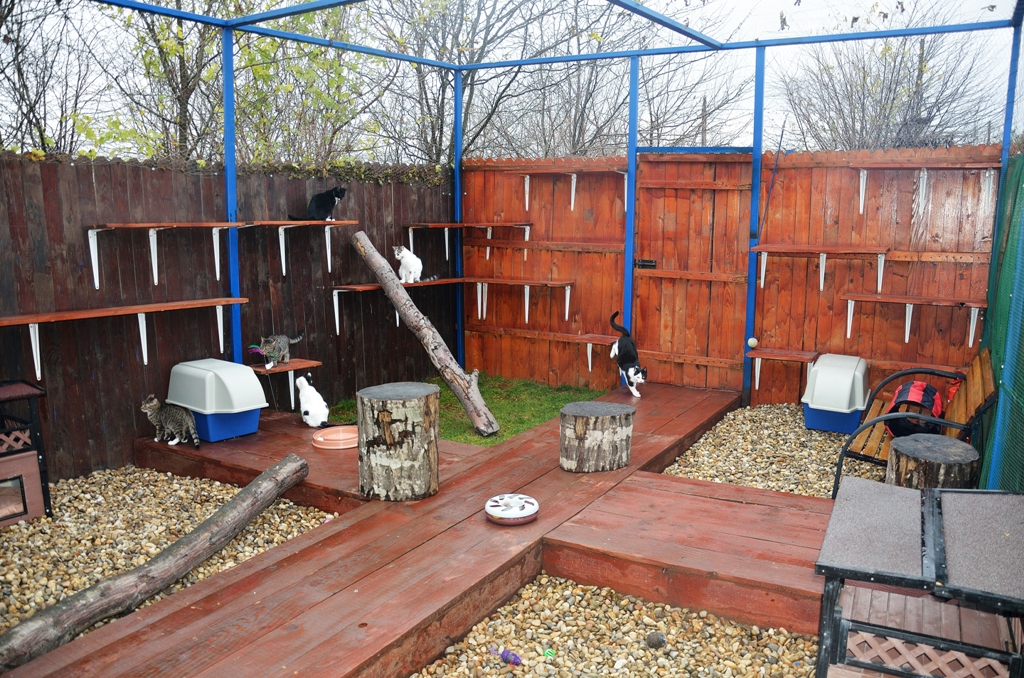 Also cats, even though with different means if compared to dogs and equines, do not live an easy life in Romania. Victims of abandonment, cats cannot always count on their proverbial seven lives and often die from starvation and illness.
For this reason Save the Dogs built a modern cattery, inaugurated in 2016 at Footprints of Joy (Cernavoda), where needy cats may wait for adoption.
As for dogs, cats cannot always be easily adopted. They too have suffered from traumas that made them become less confident with humans. This is the reason why we thought of a long distance adoption program for cats too.
How to activate a long distance adoption
The 15 euro monthly contribution can be paid in one installment or more than one (monthly, bimonthly, quarterly, six-monthly).
Apart from indicating the motive "sponsor a cat", fundamental for us to link your donation to the right project, we invite you to also specify your address and your e-mail (if you have one).
As soon as we receive your first payment, we will send you a certificate , some pictures and the story of your friend.
Every six months you will be updated about his/her progress. Our hope is to give you soon the news about the real adoption of your protected one and, in this case, we will propose another pet in need of your distance support.
By activating a regular donation (a recurring donation by PayPal) you will offer you distance friend a regular help that is fundamental for his wellbeing, without the necessity to renew it each time: your bank will do it for you!
Important note: each of our cats may have more than one distance adopter. In this case, with the monthly payment, we will be able to also help the other cats who transit in our clinic for some caring or waiting to be adopted.
For further details write us at adozioniadistanza@savethedogs.eu.
Single donation
With credit card
By bank money transfer
Credito Valtellinese
IT27A0521601622000000003000
BIC (SWIFT CODE): BPCVIT2S