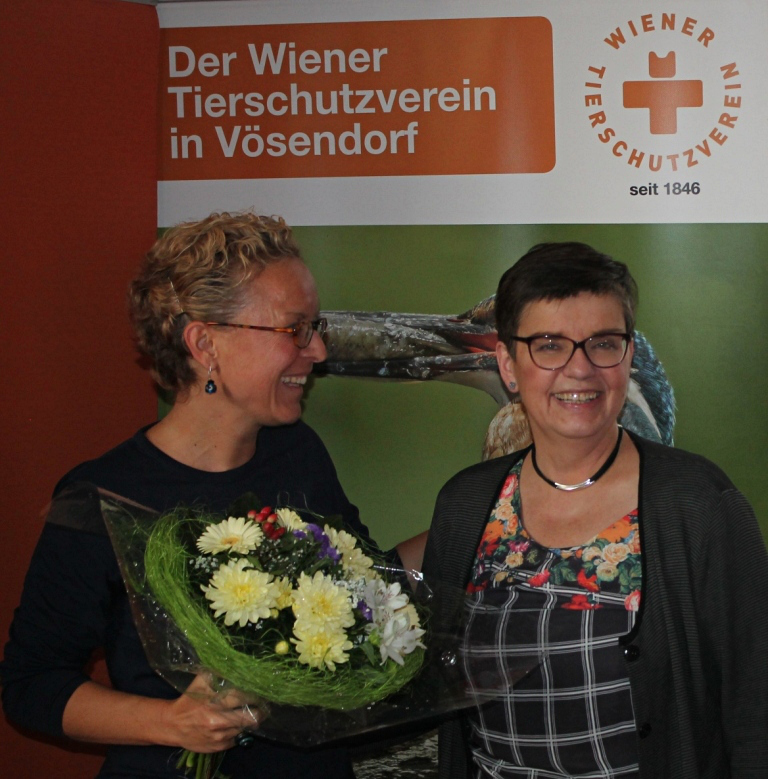 As confirmed by international statistics, Austria is one of the countries that better protects its animals, both pets and working animals. For this reason we have been searching for a long time a partner in this country and finally, on September 15, we  formalized the collaboration with Wiener Tierschutzverein during an event organized in the facility in Vösendorf.
The association was founded 170 years ago and in its facility in Wien welcomes non only dogs and cats but various animals of all kinds: small animals, birds, wild fauna http://www.wiener-tierschutzverein.org/de/rund-ums-tier/.
The partnership will start with five doggies selected and presented on the website of the association waiting for the families to adopt them.
Our thanks goes to Madeleine Petrovic and to all the board for having decided to collaborate with us and offer a better life to many Romanian dogs without a future.