Salvation for Maya and her pups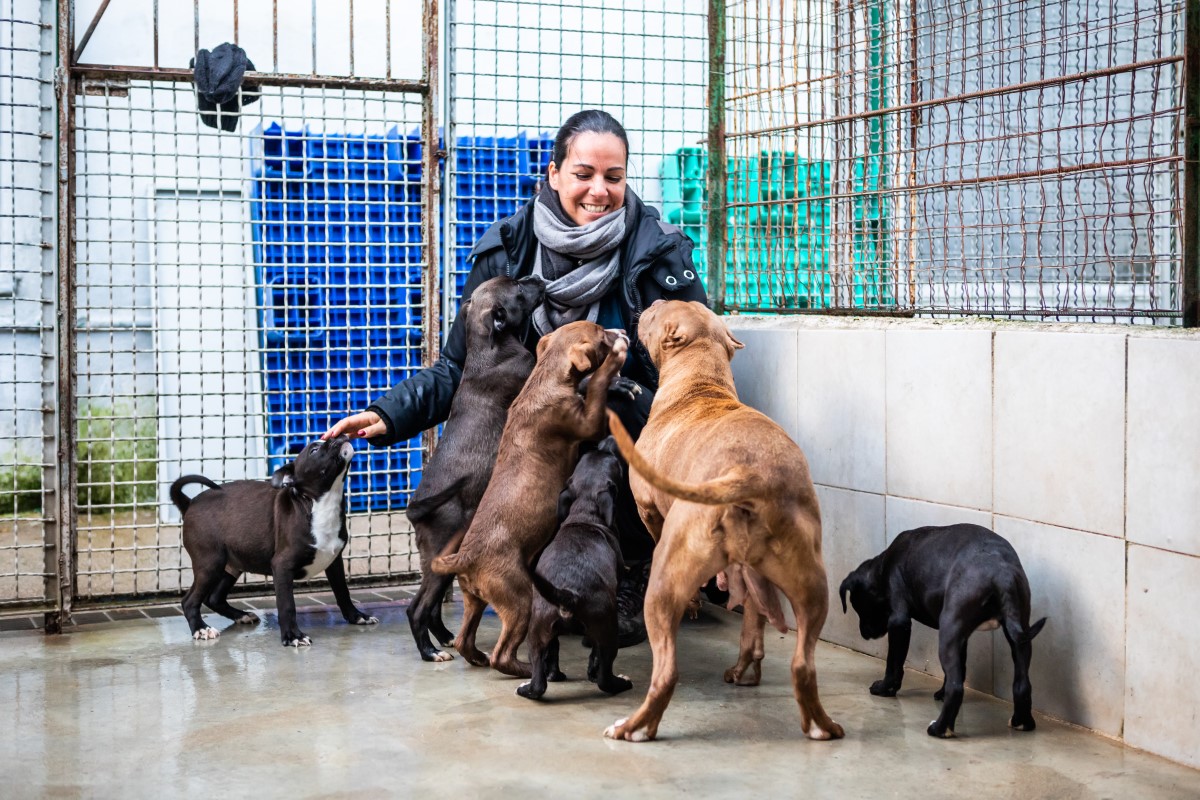 "Maya's eyes have always said it all," Giuliana Adamo, Program Manager for Too Many Puppies, which is dedicated to combating stray animals in Campania and Calabria, explained to us, "and they have done so since the first day she arrived here."
When she and her puppies were rescued by the shelter, they were in a very bad way and were so scrawny you could see their ribs. Maya lay in her kennel for hours, her eyes staring into space as her little ones slept at her side. We are not exactly sure what happened to her, but her ears had been cut off, and from day one we suspected that she had been exploited in order to produce scores of litters, a cruel practice that is unfortunately still all too common in these parts.
If the San Francesco sanctuary had not rescued them, it is unlikely that any of them could have survived.
Today, thanks to the work the volunteers are doing, they are all slowly returning to good health.
"When Maya first arrived she was like a skeleton, but she's in better shape now," Giuliana told us. "She does still tire easily, of course, because raising little ones is not easy, but we make sure she gets time to rest every day."
As a consequence, her outlook has slowly changed. "Now she is the one looking for cuddles and someone to trust. We can really tell that she would like to have someone with whom she can share a life filled with love and serenity."
As soon as she Maya has finished nursing the puppies, we will take have her spayed. In the meantime, we are look for adoptive families for the puppies, and hope the whole family will soon be able to put their previous experience behind them.