What we are doing in Ukraine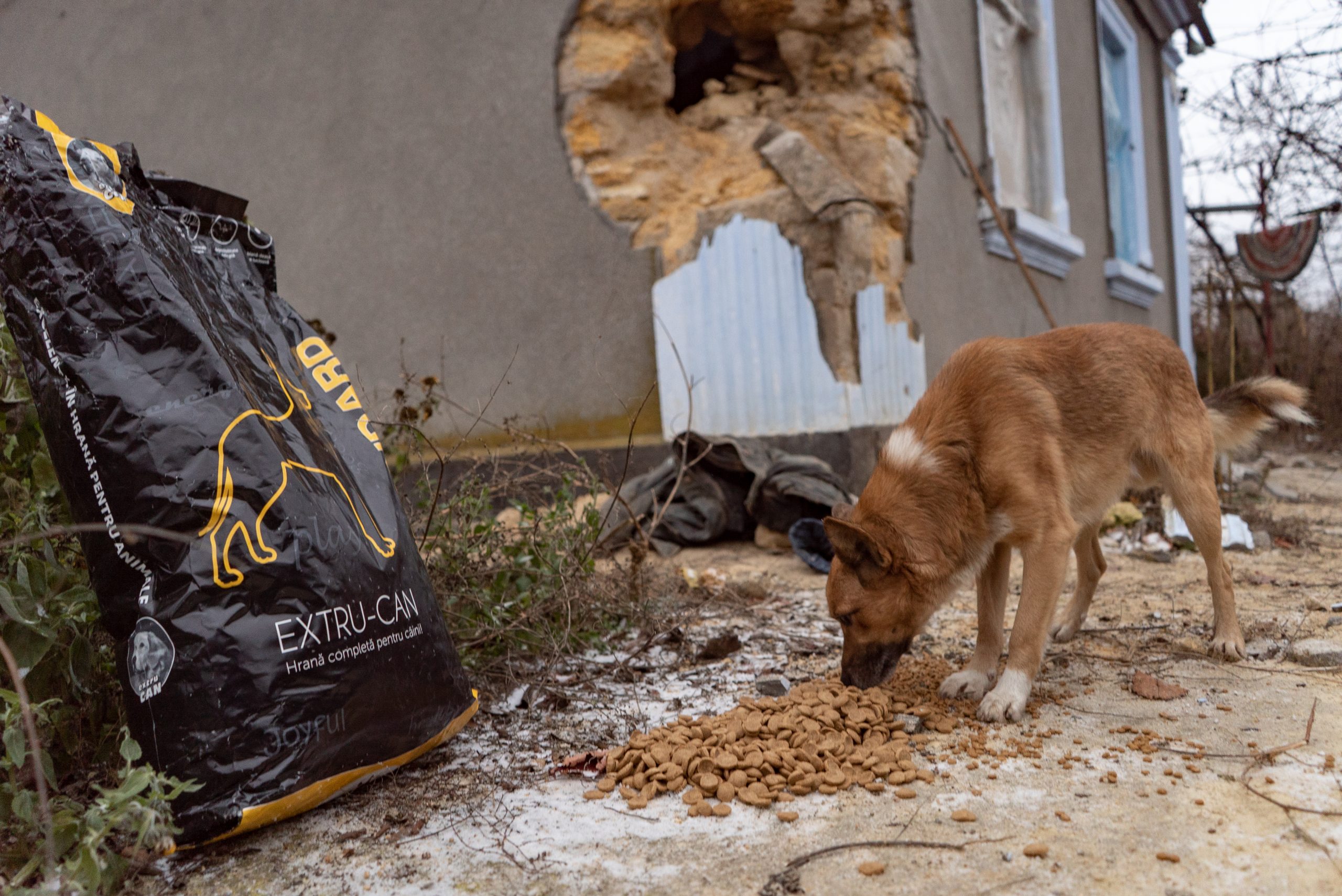 We are providing life-saving support for over 4,000 animals, including cats and dogs, that have been left behind in the country.
Their situation is one of sheer desperation.
We have been sending food supplies every single month to more than 20 shelters in the Odessa area and to 400 volunteers who have been feeding the stray animals abandoned there with no means of protection and nothing to eat.
"The food, blankets, dog houses, and other supplies we are delivering every month are essential for the survival of these animals. Countless animals in Ukraine are alive only thanks to our help." Gregg Tully, Country Director of Save the Dogs Romania
What we have been doing since the conflict first began
We have ensured that people arriving at the border, fleeing with their animals, received the basic necessities, assistance and information about the documents they needed in order to be able to continue their journey into other European countries

We have welcomed 30 dogs that were evacuated from a facility in Odessa to our shelter in Cernavoda, Romania.

We are dispatching a continuous supply of food, blankets and dog houses to shelters and volunteers in Ukraine.